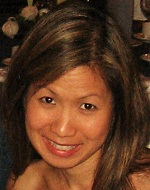 Elaine Russo, M.A., Executive Director
Prior to serving at the HOPE Center, Elaine was the Executive Director of Daybreak, a crisis pregnancy center located in Boston, MA. For the last 9 years, she has had the incredible privilege of having a front row seat in watching God work powerfully in saving unborn lives and restoring sanctity to lives hurt by abortion and sexual brokenness. Elaine graduated from Brown University with an A.B. in Psychology and summa cum laude from Gordon-Conwell Theological Seminary with a Masters in Counseling. A native of Singapore, Elaine currently resides in Philadelphia with her husband, Christopher and son, Matteo. Chris and Elaine are eagerly anticipating the arrival of their daughter in the spring of 2012!
Juanita Williams, Director of Operations
Juanita Williams came to the HOPE Center in 2010 as a faithful volunteer who served in the capacity of a Client Advocate. Her commitment to the ministry became quickly apparent, as was her gifting as a skilled administrator. In 2011, she was hired as the Director of Operations to provide oversight to the varied logistics involved in ensuring the HOPE Center is providing excellent service delivery to our clients. Juanita has 2 grown daughters and is the proud grandmother of 3 teens.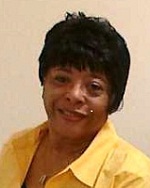 Catherine Walker, G.L.P.N., Administrator
Catherine is a retired nurse of 40 plus years who is still periodically on call. She was instrumental in helping the HOPE Center through its' founding and since 2008, has been a faithful volunteer. Her passion for HOPE's ministry is fueled by her desire to be an encouragement to the young women we serve, as well as "to keep their babies near and in their hearts". She is a proud founding member of Greater Exodus Baptist Church of which Rev. Dr. Herb Lusk II is the pastor. Catherine is the mother of 2 children and grandmother to 6 beautiful, smart grandchildren.